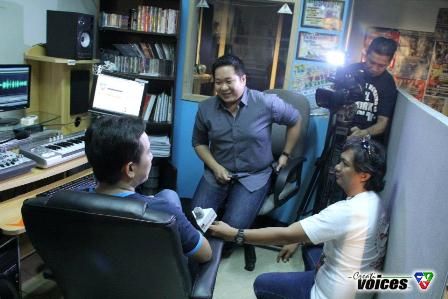 It's campaign season again. And as we all know, campaign jingles are "in" once more.
In a time like this, talented individuals like The VoiceMaster, Pocholo Gonzales, are in-demand. The thing is, he is not just a mere voice artist. He also does campaign jingles.
In relation to this, GMA NewsTV actually went to CreatiVoices Productions to feature him and interview him about campaign jingles.